I've been watching a lot of organization & cleaning videos on YouTube lately. As a whole, my house is always clean & ready for company at a moment's notice. So it's not that I want to be inspired but more like I want some new tactics.
In addition to watching those, I've been redecorating my home. Before, I had this 30s-50s framed art. As I'm entering into this new "era" of my life, I feel like it has served its purpose & I'm ready to move on to something else.
So what is this new stage of my life?
I'm not exactly sure. It's still fairly new. I feel like I'm in the beginning stages of sloughing off an old version of who I am. I've been pregnant with ideas, hopes, & dreams for a long, long time. I don't know what it is about now but I feel like I'm in the early stages of labor.
For example…
For probably around 10-15 years, I've wanted a Roomba. I'm the IRL version of Monica so a robot vacuum would be awesome!
I know it doesn't do as good as a job as a normal vacuum but it can get the day-to-day bullshit & save me some time. I mean, I'll still vacuum with one of my other ones because let's face it, I need it to be clean.
I happened to see one on Amazon that had great reviews. Then I noticed it was on sale. And there was a $20 off coupon. And I had a $50 gift card. In the end, a total of 50% off.
Yep. I bought it. Current vacuum count? 4. Don't hate.
I named him Henry & he's currently cleaning my apartment while I'm talking to you. I'm unbelievably happy with him.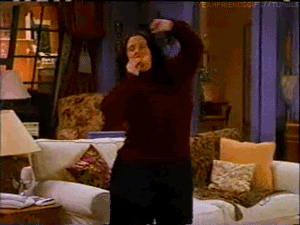 I'm not sure why it's taken me this long to do the things I love. A lot of it stems from my issues & I'm working through that in therapy. So maybe I feel like I actually deserve to be happy now?
Regarding decor, I've been switching everything over to astronomy. Again, just looking at them makes me so happy. Being surrounded by the stars & planets feels so freeing to me (which is funny because I personally don't believe in astrology).
A part of me is still weirded out by allowing myself to live in a home that I enjoy. Like I said, I'm in the early stages of this so I'm sure as time goes on, I'll feel more comfortable with it. As of now, I wake up & have to remind myself that this is MY home.
God, it feels so surreal.