I was thinking the other day about those I've *held a candle for. Those I've hoped, prayed, begged, pleaded to get help & make changes. Sometimes it's because they're on a destructive path. Other times, it's because I care more about their success than they do.
God, what a bitch, right? 😉
But I had a thought.
Some of these people, I started out with a torch. A big, bright flame to light the way. I offered time, money, advice, & whatever else I could give. I've lost sleep for them, stressed myself out for them, & carried the burden so they didn't have to. I ran ahead of them to clear the path. I let myself get caught up in thorns & thistles so they could have a smooth pathway. I didn't want them to struggle & stumble like I did.
As time went on & they chose to make detrimental decisions, my candle became dimmer. Now, with some of them, it's like a tea light. Others, a match. This used to make me very sad & make me feel worthless. Like I wasn't being valued or appreciated. I feel like I'm now at this point where I no longer start with the flaming torch. I'm starting with a pillar candle & this time around, I'm just handing it off to them.
Can you tell therapy is working? 😉
By drastically lowering my expectations & realizing everyone doesn't think or work like I do, it's really helped me with watching others go through life.
I'm doing this a lot lol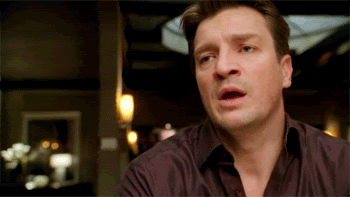 I don't think I have all the answers – not by a long shot. I think it comes from a place of love: I've walked through this darkness before & I've been hurt. I know the obstacles & how to avoid them. If I can save you time, I will.
But I'm realizing that some people don't want or need my help (Thank you, Dr. G). Pain changes people & sometimes for the better. My journey isn't the same as everyone else's. And even though my heart is in the right place, I don't need to put myself out there to get hurt. I need to take care of myself & let myself fully heal.
It still hurts to see others consistently stumble or in some cases, walk smack into a wall. 😉 But instead of running to their aid & helping them up, I'm watching them get themselves back up. I'll pick up their candle, relight it, & hand it off to them. I'll help brush off the dust & check for bleeding. But this is their journey & I know that now.
* Using a double-meaning today because English is fun! 😉